How To Use Cloth Diapers: A Complete Guide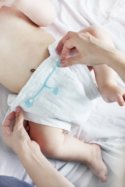 Welcome to the world of cloth diapers! Ever want to know how to use cloth diapers? Whether you are new to cloth diapering or have been using them for awhile, we are here to help you learn the ins and outs!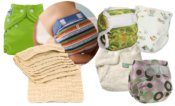 There are so many questions when it comes to using cloth diapers! Like what types of diapers are there?



Or how do I wash them?



Or how do I use cloth diapers on my newborn?

Or what the heck is a diaper cover and why do I need one?



Or what is bamboo fleece or cotton velour?


And that's why we are here to help! We are here to connect you to everything you need to know about cloth diapers!
So please enjoy browsing the site! If you have any questions, or want to see something added, please feel free to let me know!