Cloth Diaper Care

First things first - before you build up your stash of cloth, you want to make sure you have decided on a detergent to use. The detergent you choose can have a big impact on your diapers. Read this to help you learn more about why this is such an important decision.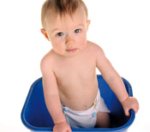 What is a wet pail? How do you use it? What do I need for a dry pail? All these questions and more are answered here!



Once you get your new diapers We will walk you through so they are ready to use. You want your diapers to be nice and soft the first time you put them on your baby's bum! And believe me, babies love nothing more than to poop in a nice new diaper!



Washing cloth diapers does not have to be hard! I will walk you through the basic washing method and give you some pointers on keeping your wash routine simple.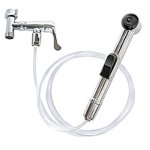 If you get any stains on your wonderful new fluff there are many ways to remove them. Here are some easy tips and tricks!



Hopefully you will get started on the right track with washing your diapers, but if you start having problems then you can always give them a good stripping. This will give you a step by step guide on how and when to do so.




Return from Cloth Diaper Care to Cloth Diaper Connection